Get inked is a craze that has gained a lot of popularity over tie. Women generally look cute with tattoos anywhere on their body but it is still important to consider where do you want the tattoo on your body. From among so many places, we have picked 5 best places to have a simple Tattoo for Women. Pick one place and get your favourite design inked soon.
1. Ankle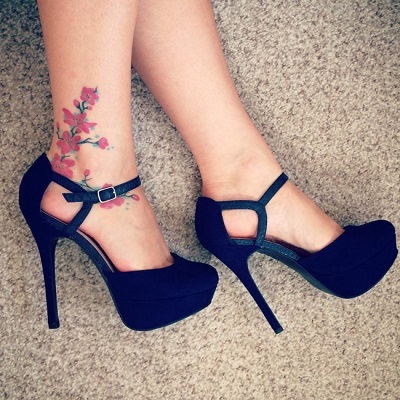 The ankle is a wonderful place to have a simple tattoo. This place reflects your tattoo design in a beautiful and eye-catching way. But make sure you pick a design that resonates well with you. Some tattoos might look trendy but can be a little difficult to sustain over time. Young girls and women love to have tattoos on their ankle since it looks classy and stylish.
2. Wrist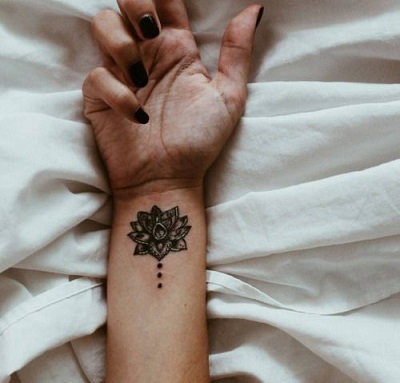 Another place that women commonly prefer to get tattoos is wrist. It is a perfect place to have small and simple tattoos. Small and intricate tattoos reflect beautifully on the wrist, enhancing visual appeals. You can get inked on the inside wrist or the outside area. You can incorporate elements in your tattoo that you are proud of. It will make your ink more relevant and beautiful.
3. Finger Spaces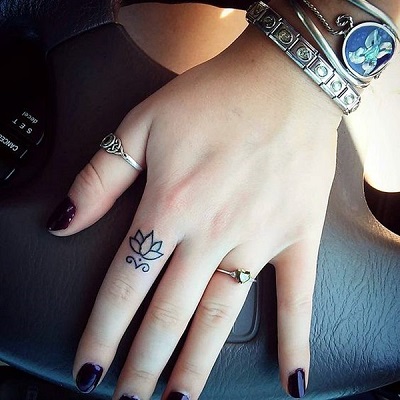 One of the best places to have a simple Tattoo for Women is the finger. If you want to get a tattoo but don't have the confidence to get a bold design, you can get a small and simple tattoo in the fingers. The tattoo looks well on the wearer on this one of the noteworthy places. With a tattoo on your finger, you can also create an illusion of a ring. And since it is a prominent place, consider having a design that holds meaning to you.
4. Lower Back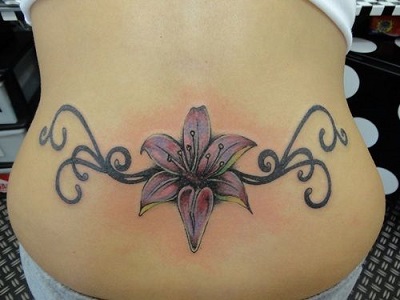 The lower back is a cool and sexy place to have a tattoo. You can have a large piece of design inked or a small and intricate one. You can easily hide the tattoo when needed or show off when you want. You can get a customised design for a more personal appeal. The lower back is a place that beautifully accentuates your feminine feature, drawing attention to the lower part of your body. The tattoo will highlight your curvy areas with elegance. However, since it a place of quite a few nerve endings, it might be a little painful to get a tattoo here.
5. Neck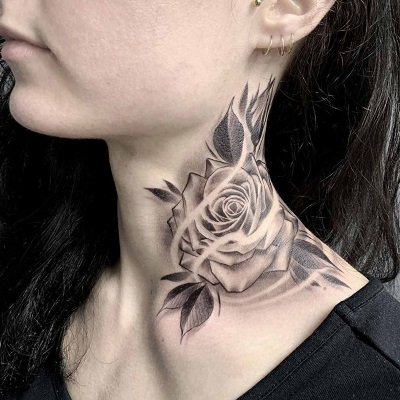 The neck is yet another beautiful place for flaunting a tattoo. You can get a small design that you could easily cover with a scarf or a big design that accentuates your neck area. You can extend the design to your shoulder or end it just above your collarbone. You can get inked on the side, on the back, or even on the front, down all the way to your breasts. An intricate design of flowers or birds or something abstract will look wonderful.
Wrapping up
Tattoos have become a vital part of our body. We often love to get inked a design that holds some meaning to us. Sometimes we even get a tattoo design that we just love. So, picking a place where you want to get the tattoo done is important. If you have to hide the ink, get it on someplace like back, or shoulder. Tattoos on the fingers or the neck are hard to hide. Don't let a tattoo become a headache for you, consider everything carefully and talk to people who have get inked, if it's your first before you decide to get inked.